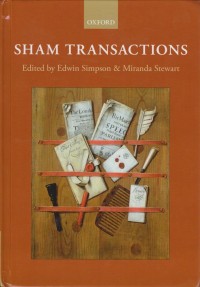 Book
Sham Transactions 1st Edition
---
The doctrine of sham is one that pervades the common law. This book will be the first cross-disciplinary analysis of all aspects of the sham doctrine, form its history and development to its varied practical applications. For practitioners used to working in only one area of sham, this volume allows a broader appreciation of the doctrine as it is applied in diverse legal areas, such as tenancy law, trusts, employment law and tax.

These several areas are expounded by experts in their field, including both leading practitioners and distinguished scholars. Each contribution considers how key themes apply in each field, such as how the doctrine of sham is related to deceit or fraud, why the doctrine has been found to be useful and how it relates to other principles of statutory interpretation.

This wide-ranging work is brought together, not only by these key themes, but by the comparative analysis of the editors, making this a substantial contribution to the understanding of the common law doctrine of sham.
---
Detail Information
Call Number

07 SHA edw

Publisher

Oxford university press

:

United kingdom

.,

2013

Collation

xlii, 299 p, 25.5 cm

Language

English

Classification

07 SHA edw

ISBN/ISSN

978-0199685349

Edition

-

Subject(s)