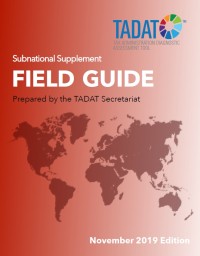 Book
Subnational Supplement Field Guide Prepared by the TADAT Secretariat November 2019 Edition
---
The purpose of the Field Guide is to:
- Provide trained assessors with a structured methodology—the Tax Administration Diagnostic Assessment Tool (TADAT)—to undertake an objective performance assessment of a country's tax administration system.
- Establish a set of quality standards to be applied in conducting an assessment and preparing a PAR.
- Ensure consistency of approach amongst assessors.
---
Detail Information
Call Number

36 SUB tad

Publisher

TADAT Secretariat

:

United States of America

.,

2019

Collation

193p.; 25.5cm

Language

English

Classification

36 SUB tad

ISBN/ISSN

-

Edition

-

Subject(s)